Skip to Content
Click Here To Shop SkinCeuticals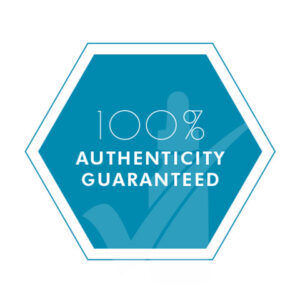 Visit FREEDOMclinic To Try The SkinCeuticals Line Yourself!
At the FREEDOMclinic, we are proud to offer SkinCeuticals, an advanced skin care line that has set the standard for skin health and repair in the cosmeceutical industry. Bridging the gap between prescription-based products and over-the-counter cosmetics, this line works to rejuvenate the skin by improving visible signs of aging, such as fine lines, wrinkles, laxity, and hyperpigmentation. Our clinic is excited to offer skin products whose formulations are based on optimal concentrations of pharmaceutical-grade active ingredients. SkinCeuticals products are scientifically-tested and proven to have a significant impact on improving the health and appearance of skin. Paired with our in-office medical esthetic treatments, SkinCeuticals products yield significant skin improvements and deliver unrivaled results.
The SkinCeuticals Product Lineup
When you need a skincare line that delivers the highest standards for prevention, protection, and correction, SkinCeuticals is your premier solution. These next-generation products work to optimize the health and beauty of the skin by utilizing powerful ingredients that are clinically proven to significantly improve the appearance of your skin. Here at FREEDOMclinic, we are happy to offer our Toronto, ON clients the following well-designed products
SkinCeuticals Cleansers and Toners – Formulated to meet the exact standards of skincare professionals, SkinCeuticals cleansers and toners contain a variety of active, pharmaceutical-grade ingredients to lift impurities and oils, gently and efficiently exfoliate dead skin cells, and balance pH levels. These products are clinically proven to leave skin feeling fresh and clean without drying out the skin or creating excess oiliness.
SkinCeuticals Correct – SkinCeuticals' corrective products are scientifically designed to combine reparative, lightening, and exfoliating ingredients that actively work to help rehabilitate the skin. These products are highly therapeutic, giving clients skin that is visibly healthy and youthful-looking. Additionally, Correct products are specially formulated to be gentle enough to use on the more delicate areas of one's face, like the eyes and lips.
SkinCeuticals Home Regimen Kits – We offer SkinCeuticals Home Regimen Kits, which are comprehensive skincare systems designed to address specific skin conditions effectively. Depending on your unique skincare needs, these kits feature various cleansers, toners, vitamin C serums, corrective products, retinol, and sunscreens to improve everything from visible signs of aging to an uneven skin tone.
SkinCeuticals Moisturize – SkinCeuticals moisturizers are carefully formulated with multi-functional, clinically-tested ingredients that are proven to nourish and protect as they hydrate and restore elasticity. These moisturizers maximize ingredient synergies and provide unprecedented benefits to the skin.
SkinCeuticals Prevent – SkinCeuticals antioxidants are clinically proven to provide the most advanced protection from environmental damage. When used in combination with an effective sunscreen, these antioxidants provide unrivaled protection against the visible signs of photo-aging, while also promoting optimal skin health.
SkinCeuticals Protect (Sunscreens) – SkinCeuticals sunscreens provide the first layer of defense necessary to protect your skin from harmful UV rays. Working synergistically with preventative antioxidants, this clinically-proven approach provides ample protection from environmental aging.
SkinCeuticals skincare line is made from high-potency formulas that are concentrated in pure actives and proven to penetrate optimally into the skin. At our Freedom Store located within the FREEDOMclinic, we see how these products complement and even enhance the outcomes of many of our medical esthetic treatments, yielding dramatic skin improvements across the board. If you have skin concerns that ordinary skincare products have failed to alleviate, we urge you to give SkinCeuticals a try! You won't be disappointed.
FREEDOMclinic Offers Advanced Skin Care Backed By Science
If you're looking to obtain a healthier complexion with lasting visible improvements pertaining to signs of aging and other skin conditions, SkinCeuticals is the premier solution. Not only has this line revolutionized antioxidant formulation, but it has also changed the face of skincare for years to come. Backed by a network of leading scientists from the fields of molecular biology, chemistry, and biophysics, SkinCeuticals addresses aging skin and skin conditions like no other skincare line has. With such a comprehensive understanding of different skin types and how to effectively treat them, SkinCeuticals continues to raise the skincare bar and maintain its leadership role in the skincare industry. To learn more about SkinCeuticals' impressive line of skin care products, click here. If you would like to schedule an appointment at our Toronto, ON office to see for yourself how SkinCeuticals can improve your skin's overall health, contact us today to set up an appointment!  As a reminder, we also sell SkinCeuticals at our Freedom Store.
Hair, Skin, And Scalp Concerns? FREEDOMclinic Has The Solutions