Skip to Content
Microblading & Semi-Permanent Makeup in Toronto, ON
What Is Microblading & Semi-Permanent Makeup?
Microblading and semi-permanent makeup are an excellent way to achieve a polished and put together look, no matter how busy you are. Here at FREEDOMclinic, our professional team is passionate about helping you look and feel your best. Microblading and semi-permanent makeup are essentially cosmetic tattoos that give you your favorite beauty look without having to lift a finger. These revolutionary procedures offer high-quality and long-lasting results that require little to no maintenance.
Benefits of Microblading & Semi-Permanent Makeup
Have you ever over-plucked your eyebrows to the point of no return? Thanks to microblading and semi-permanent makeup, you can effortlessly regain your self-esteem in an instant with the full and beautiful brow effect that microblading offers.
What Areas Can Microblading & Semi-Permanent Makeup Treat?
When comparing microblading versus semi-permanent makeup, you'll come across many similarities, though there exist a few key differences between the two. The difference between semi-permanent makeup and microblading is that the latter uses a manual tool to apply the tattoo, while the former utilizes a cosmetic digital tattooing machine to do so.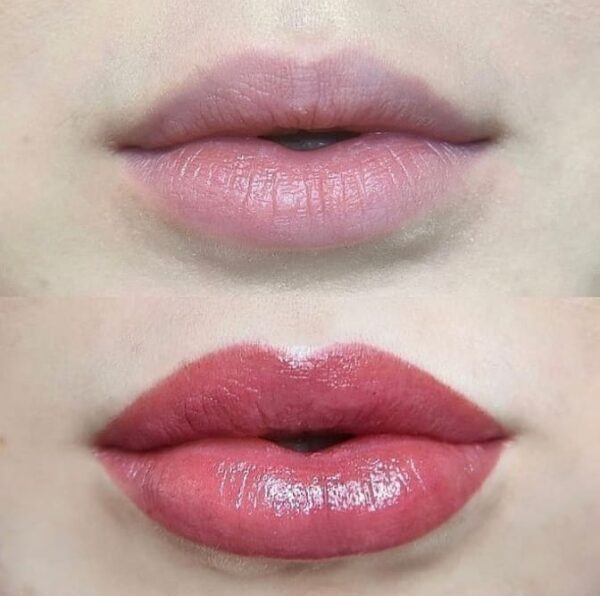 Risks & Side Effects
Semi-permanent microblading makeup, just like any other medical procedure, comes with some risks and side effects, which can include the following:
Allergic reactions
Infections
Granulomas
Inflammation
Sarcoidosis
Scarring
MRI issues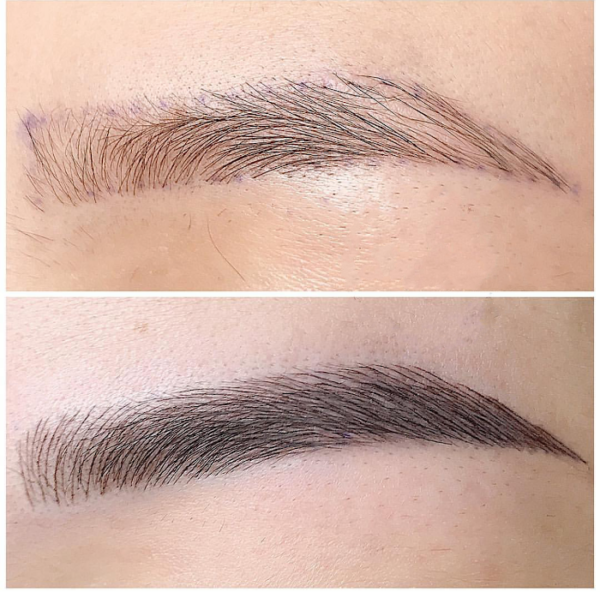 Who Benefits From Microblading & Semi-Permanent Makeup?
People craving a put-together look who simply don't have the daily time to dedicate to applying a full face of makeup are excellent candidates for microblading semi-permanent makeup. Also, those unable to efficiently grow their eyebrows out or those suffering from bald spots or patching can benefit greatly from the procedure. If you're unsure if microblading is the right choice for you, reach out to us and we'll happily provide you with more information.
Cost & Time
This process takes about 2-3 hours to perform in full. That's counting the consultation, eyebrow mapping, tweezing/prepping, color selecting, the actual application, and about 10 minutes of recovery discussion. Microblading and semi-permanent makeup both cost around $500.
Why Choose FREEDOMclinic?
We don't just offer first-rate services out of our cutting-edge clinic here at FREEDOMclinic. Our skilled staff goes the extra mile to ensure a comfortable and stress-free experience with outstanding results that will undoubtedly boost your self-esteem. With our many medical options, we're proud to give you the freedom to select which feels right for you.
Other Services We Provide
Here at FREEDOMclinic, we don't just provide Toronto's most beautifully microbladed brows. Our extensive services include tricology treatment, hair loss treatment, and a wide range of other medical aesthetic services so you can feel like your best self.
Get a Free, No-Obligation Consultation Today
Don't hesitate to give FREEDOMclinic a call if you're interested in learning more about our state-of-the-art microblading and semi-permanent makeup services. We'll happily answer your questions and concerns regarding our other quality medical services, too. Contact us today for a free consultation or opt for our quick and simple online consultation.
Hair, Skin, And Scalp Concerns? FREEDOMclinic Has The Solutions