Skip to Content
Eyelash Lift and Tint in Toronto, ON
Get Fuller Eyelashes with Eyelash Lifts and Tints
Have you ever longed for fuller, more fashionable eyelashes that really get noticed? Eyelash lifting is an esthetic procedure involving the use of a flexible silicone rod that's used to help lift and shape your eyelashes for a fuller appearance. In turn, this can help you look more awake and youthful.
Another esthetic procedure, eyelash tinting, involves dying your eyelashes with a vegetable-based dye to give them a darker, more luscious look. FREEDOMclinic offers both eyelash lifts and tints at our Toronto location. Both procedures are relatively safe, quick, and affordable.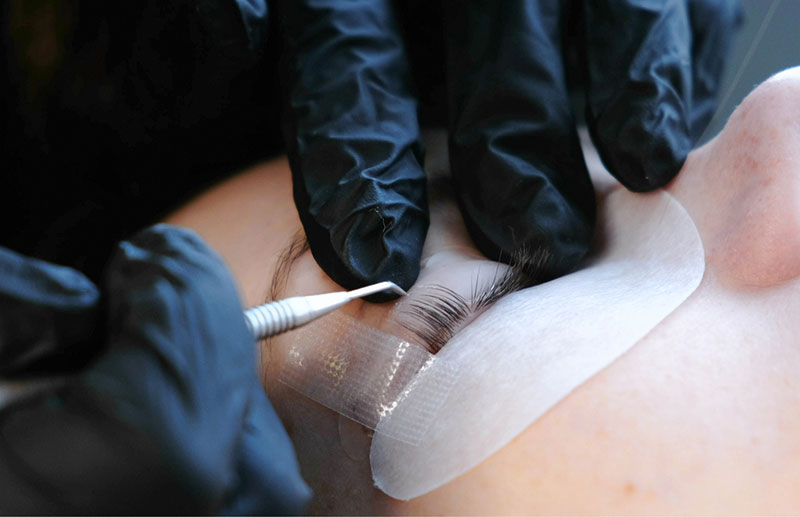 Let Your Eyes Do The Talking With An Eyelash Lift And Tint Today
If you're someone with naturally light and/or straight lashes, you can achieve a darker, more dramatic look easily, thanks to eyelash lifting and tinting. These simple procedures, when done together, will dramatically improve the appearance of your lashes, requiring less mascara and other cosmetics. Coming in for less than an hour can give you noticeable results that last up to several weeks, meaning you'll wake up in the morning with your eyes already ready to go! Eyebrow tinting can also help to improve the look of your brows, giving them a fuller, more natural look.
Get A Free Consultation To Discuss These Procedures In Detail
The results of an eyelash lift usually last about 6-8 weeks, while eyelash tints usually last about 3-5 weeks. If you have shorter or fewer eyelashes, these procedures may not be as effective as eyelash extensions. If you're interested in learning more about eyelash lifts and tints in Toronto, contact FREEDOMclinic to schedule your free consultation. We recommend going over the procedures in further detail before committing to either one.
Hair, Skin, And Scalp Concerns? FREEDOMclinic Has The Solutions