Skip to Content
IPL Hair Removal in the Greater Toronto Area
 IPL Hair Removal Treatment
Unwanted hair doesn't have to keep bothering you. The team here at FREEDOMclinic Toronto has a variety of methods to help you get rid of unwanted body and facial hair and enjoy smoother and softer skin from your head to your toes!
Stop Thinking Razor, Start Thinking Laser
Painless and non-invasive IPL hair removal technology is available at your disposal. Any body part that produces hair can receive this safe treatment, giving you the best experience possible with long-lasting results. Our treatments are safe and effective for both men and women and can be used on various hair types. However, very light blond hair, as well as grey hair, is generally not responsive to IPL or other light-based hair removal technologies. IPL and laser hair removal should never be performed on someone with a tan or sunburn.
For safety reasons, it is essential to use sunscreen on areas that may be exposed to the sun after having laser or IPL hair removal treatments, as the skin is more sensitive to the sun's light post-treatment. We want to ensure the best results, and aftercare is integral to your treatment.
Pricing and Areas of Treatment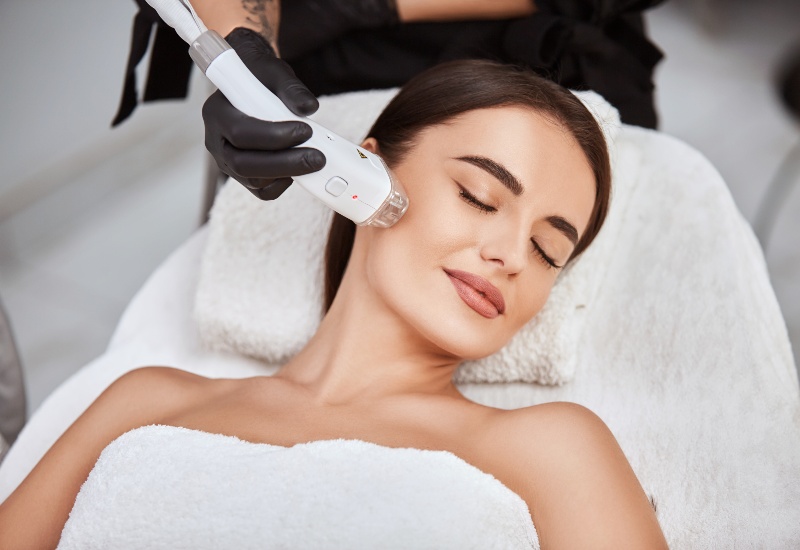 At FREEDOMclinic, we know that the price of professional hair removal can get expensive. We have designed convenient and affordable packages for all your hair removal needs, including buying six sessions to receive 10% off and buying eight sessions for 15% off! We also offer our patients monthly promotions with free body parts and sessions. In these sessions, we cover areas such as:
Face: Upper Lip, Chin, Cheeks, Sideburns, Ears, and Jawline
Neck and Nape
Underarms
Areola
Hands and Fingers
Feet and Toes
Upper and Lower Arms
Thighs and Calves
Abdomen and Back
Buttocks
Brazilian and Bikini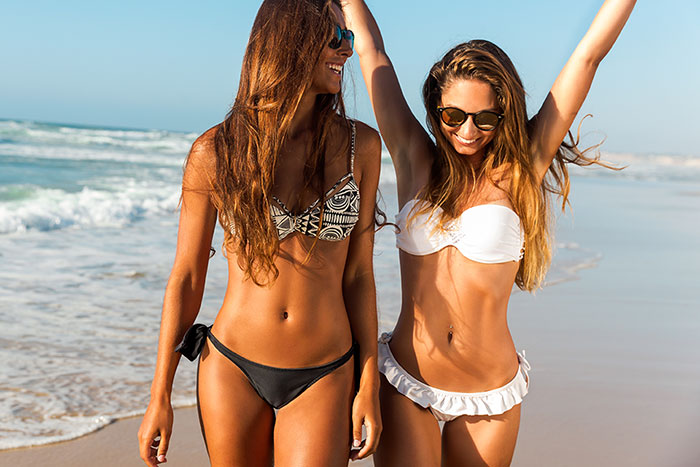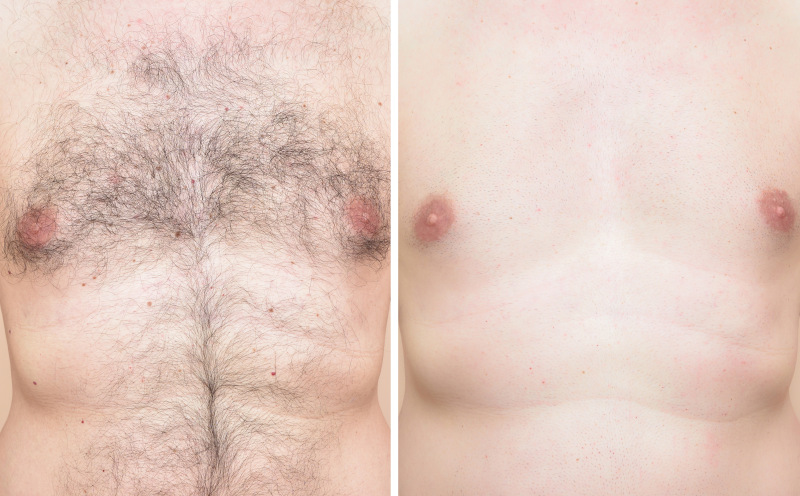 What is IPL Hair Removal?
FREEDOMclinic Toronto uses SharpLight, asafe and non-invasive medical-aesthetic system designed to remove hair quickly and effectively. SharpLight Treatments can get rid of any undesirable hair by exposing the skin to quick bursts of light. SharpLight provides heat to active growth follicles, preventing new hair growth underneath the skin. There are many handpieces and pulse duration options available to treat various ranges of skin and hair types. It is top-of-the-line technology known for its successful treatment of cellulite reduction, acne, tattoo removal, and skin lesion removal, as well as hair removal. This fast-tracked hair removal process has been around since 2004 and has only gained experience and evolved into the highest quality medical equipment in the field. The number of treatments required to achieve permanent hair reduction varies as each hair and skin type differs. However, most patients see fantastic results within just two to six sessions.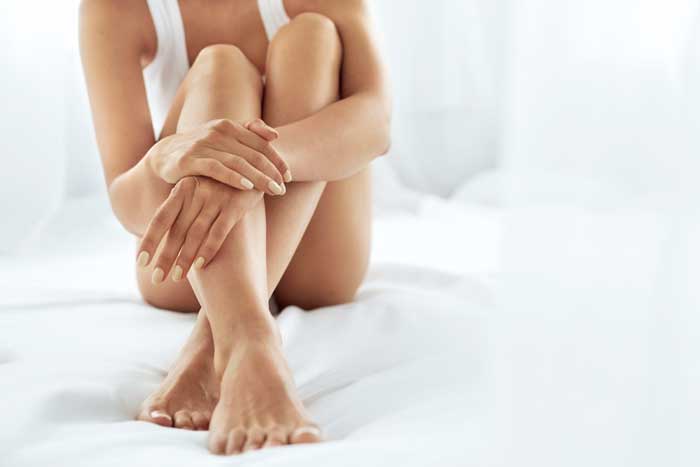 Contact FREEDOMclinic Toronto Today
With over 40 years of experience, we have renowned doctors available at your disposal. We pride ourselves on giving our patients the freedom to choose the hair or skin treatment that best fits their needs. With comforting treatment space, friendly and compassionate professionals, and testimonials from previous clients, you can be assured you are in good hands. We carry specialized non-surgical treatments to make your experience comfortable and non-invasive. Contact us today to schedule a consultation with one of our professional team members.
Hair, Skin, And Scalp Concerns? FREEDOMclinic Has The Solutions