Skip to Content
Laser Hair Removal in Toronto, ON
IPL & LASER HAIR REMOVAL
FREEDOMclinic features IPL (Intense Pulsed Light) technology for hair removal. There are several advantages to IPL over traditional laser hair removal. IPL utilizes a broad spectrum of light, rather than the focused single wavelength of traditional hair removal lasers. Broad-spectrum light naturally spreads out, therefore the coverage of IPL hair removal devices is greater than laser hair removal devices. Because of this, treatment times are much quicker with IPL. Obviously, faster treatment time means that the cost will also be much lower, as fewer flashes and time are required to achieve the same results.
With IPL hair removal, because the machines use broad spectrum light, less intensity is required to achieve the same results as other machines. This means that IPL is far less painful then traditional laser, and there is also less risk of adverse reactions. Finally, IPL technology has a much broader range of applications, and more skin types can be treated than with traditional laser.
STOP THINKING RAZOR, START THINKING LASER
IPL Laser Hair Removal is a safe, reliable, and pain-free solution of removing unwanted hair while achieving maximum results in all areas of the face and body.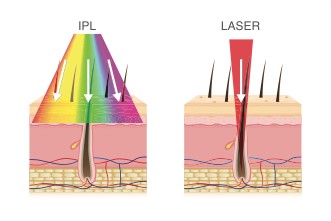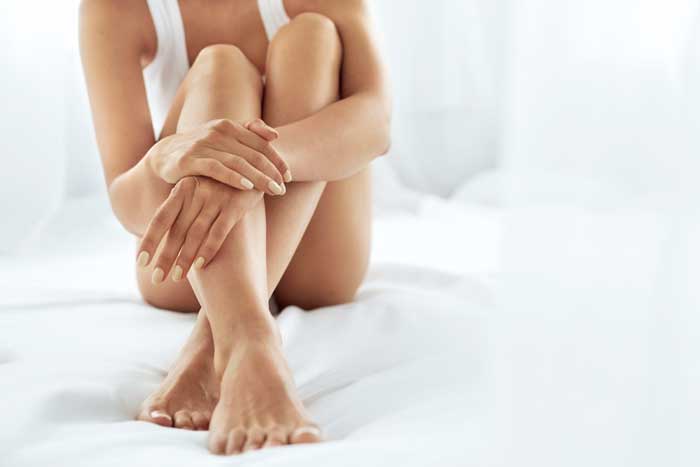 HAIR REMOVAL PROMOTIONS
At FREEDOMclinic, we know that the price of professional hair removal can get expensive, so we have designed packages that that are convenient and affordable. For all our hair removal areas, buy 6 sessions get 10% OFF, buy 8 sessions get 15% OFF! This promotion is on going!
We do have monthly promotions with free body parts and free sessions so call our clinic direct to find out more.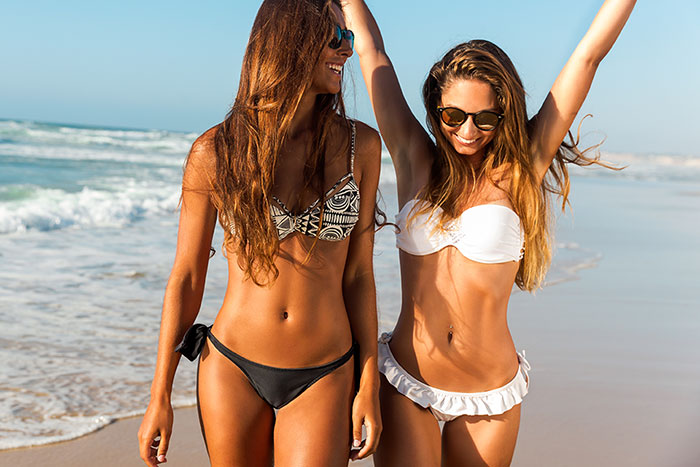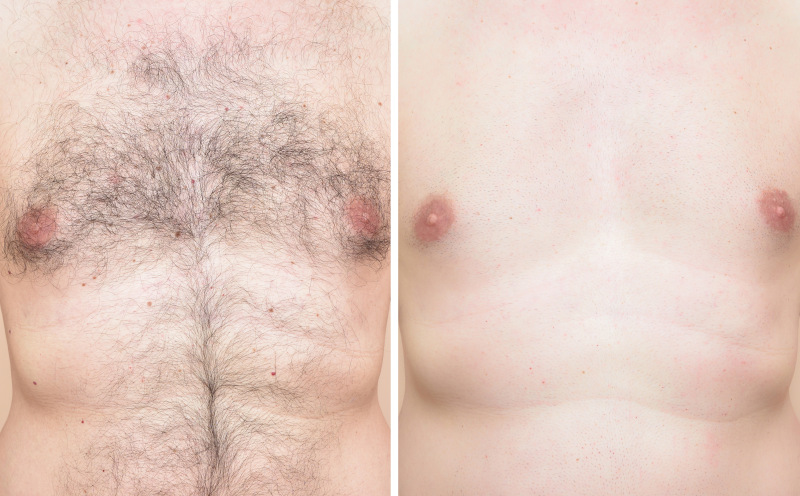 IPL LASER HAIR REMOVAL AND YOU
For a personalized evaluation and quotation, please feel free to call us at 416-512-6400, or contact us by email:info@freedomclinictoronto.com
IPL laser hair removal is safe for all areas of the body, including the face, bikini, and brazilian area. IPL is safe and effective for both men and women and can be used on a wide range of skin colors and hair types. However, very light blond hair, as well as grey hair, is generally not responsive to IPL or other light-based hair removal technologies.
For safety reasons, it is important to use sunscreen on any areas that will be exposed to the sun after having laser or IPL hair removal treatments, as the skin is more sensitive to the sun's light post treatment. Also, IPL and laser hair removal should never be performed on someone if they have a tan or sunburn.
SAFE, RELIABLE, AND PAIN-FREE SOLUTION
SharpLight's innovative and safe med-aesthetic systems offer excellent, lasting hair removal results with minimum discomfort in a relatively small number of treatment sessions. More specifically, SharpLight's advanced technologies, based on pulsed light or photo epilation, enable personalized, precise treatments that achieve effective, permanent results.
During laser hair removal, a laser emits a light that is absorbed by the pigment in the hair. The light energy converts to heat and manages to precisely damage the hair follicles without damaging the surrounding skin. From the very first treatment, the damage caused to the hair follicle delays future hair growth and results in lighter hair. The number of treatments required to achieve permanent hair reduction varies as each hair and skin type is different. However, most of our patients see fantastic results within 2-6 sessions.
RATHER DO YOUR OWN TREATMENTS AT HOME?
Save hundreds, even thousands of dollars with a Health Canada approved home-use IPL hair removal device. We carry a wide selection of at home hair removal machines that offer proven results. Use for touch-ups after your in-clinic treatments, or treat your entire body. Shop in our clinic or on line. To find out more, visit: www.TheFreedomStore.ca
Hair, Skin, And Scalp Concerns? FREEDOMclinic Has The Solutions