Skip to Content
Facial Contouring at FREEDOMclinic
Get the Look of Your Dreams With Face Contouring
Are you ready to put down that time-consuming face-contouring makeup palette and have a finely sculpted face without makeup? If you are ready for a get-up and go look in the morning, consider booking a non-surgical facial contouring procedure by our team of medical aestheticians. There are many diets and supplements claiming to be able to target pockets of buccal fat. However, buccal fat deposits are very resistant to diet and exercise. There are no miracle supplements for getting rid of these stubborn pockets of fat, but facial contouring at FREEDOMclinic is your solution.
What Is Facial Contouring?
Non-surgical facial contouring takes the stubborn pockets of fat that diet and exercise can miss and eliminates them. Our pain-free procedure at FREEDOMclinic is not only fast, but it is also comfortable. See some of our non-surgical face contouring before and after images to check out our results.
What Is Buccal Fat?
Buccal fat is the pad of fat in the hollow of your cheeks, between your cheekbone and your jaw. Some people with large pads dislike the look buccal fat gives their faces. Some people feel as though it makes their face look too full. Others feel like it gives them a 'baby face.' At FREEDOMclinic, we can remove buccal fat with a noninvasive procedure using MaxRF Facial Contouring. Removing buccal fat can help you get the look of your dreams, contouring your face to meet your day-to-day expectations. We know that you take a lot of care with your appearance, and we are ready to help you look your best.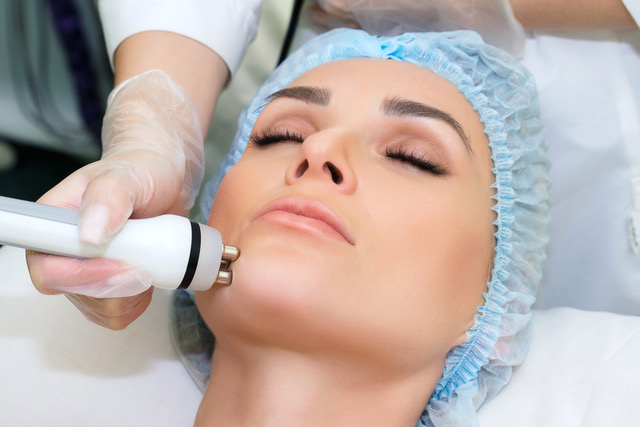 Will My Face Look Different?
Our MaxRF Facial Contouring slims down your face by utilizing SharpLight RF technology to get rid of stubborn buccal fat and help your body produce collagen. Results may vary, and it is important to carefully consider the feedback of your medical aesthetician when we tell you what your personal contouring journey could look like. Getting the perfect contoured face with what feels like a light massage is now possible!
The Road to Recovery
This is a pain-free procedure with no downtime, sometimes called a "lunchtime" procedure, because you can fit this procedure into the lunchtime period of your day! Our SharpLight RF technology destroys fat cells using radio waves. These radio waves heat the fat cells, destroying them. The body naturally removes the remnants of the fat through the body's lymphatic system. Some liken the feeling of this noninvasive procedure to that of a gentle massage!
Why Should You Choose Us?
At FREEDOMclinic, we are experts in medical aesthetics as well as other cosmetic procedures. We have been practicing since 1978. Our clinic also provides phone and email support, as well as in-office demonstrations. Please feel free to browse our many testimonials.
Contact FREEDOMclinic
When you are ready to make an appointment with our team of medical estheticians to get that slim, defined face of your dreams, give us a call to schedule your appointment.
Hair, Skin, And Scalp Concerns? FREEDOMclinic Has The Solutions