Skip to Content
Hair Loss Treatments in Toronto, ON
Hair Loss Treatments For Men And Women
FREEDOMclinic specializes in Hair loss treatments that help improve hair growth and prevent hair loss. Although there can be many causes of hair loss, the majority of hair loss in both men and women is caused by genetics and is known as Androgenetic Alopecia. However, other forms of hair loss can be inherited as well. Finding the right treatment for your type of hair loss starts with a detailed evaluation of your hair loss condition by a certified Trichologist or Dermatologist.
For those people who have already determined the cause of their hair loss, treating your hair loss at home may be preferable. FREEDOMclinic provides a wide range of home-use hair loss treatments via our online store. Patients who shop our online store can call our clinic for unlimited support on any of the hair loss products that we sell. There can be many aspects to an effective hair loss regimen, and many of these are discussed below, along with some of the in clinic approaches we take.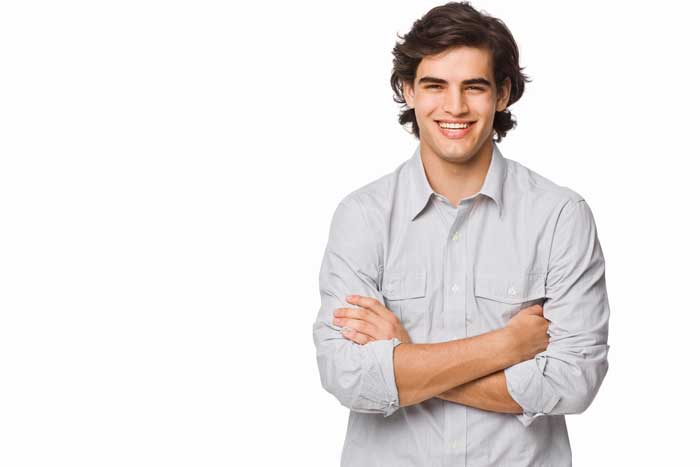 Low-Level Laser Therapy (LLLT) For Hair Loss
Several studies have indicated low-level laser therapy (LLLT) can be used to treat hair loss effectively, and the treatment is recommended by more and more doctors, dermatologists, and trichologists. Laser treatment for hair loss typically involves and initial course of three treatments  per week for approximately six months. After this initial treatment schedule, additional treatment is necessary to maintain your results. At FREEDOMclinic, we believe that visiting a clinic 3 times a week is very cumbersome for most people. Also, the cost of visiting a clinic 3 times a week can be prohibitive. Health Canada, as well as the FDA, have approved several home use LLLT devices that are equally, and even more effective than the large machines used in clinics. In fact, most clinical laser technology is based on the original research done by Lexington International many years ago. This technology is utilized in Lexington's HairMax line of lasers. Although FREEDOMclinic carries many types of hair growth laser devices, we still believe HairMax to be the most effective and cost efficient line of LLLT devices available. Read more about individual hair loss lasers by clicking the button below.
Topical Hair Loss Solutions
Some topical hair loss treatments can improve the condition of your hair, your scalp, and even your hair follicles to provide the basis for healthy, natural hair growth in men and women. Although there are many products out there claiming to have the ability to regrow hair, one must be skeptical of some of the claims made. Many treatments available online have the active ingredient minoxidil. Minoxidil can be an effective treatment for androgenetic alopecia, and it is sometimes recommended for other types of hair loss. It is important to see a trichologist prior to using minoxidil, and any other hair loss treatment, in order to determine if the treatment will be effective for you, and to discuss possible side effects. At FREEDOMclinic, we offer several treatments and topical solutions, both for home use and in our clinic, designed to treat specific types of hair loss and scalp conditions.
For more detailed information on specific types of at home hair loss treatments, please click the button below.
Nutritional Supplementation for Hair Loss
Nutritional supplements can be an important part of your hair loss treatment regimen. It is important to keep in mind that nutritional supplementation for hair loss is always more effective when the right supplements are used. Finding out exactly what hair needs for healthy growth can best be determined by blood tests and/or hair mineral analysis. Your trichologist at FREEDOMclinic can help you determine exactly what blood tests or mineral analysis you need. Many doctors will simply test for thyroid stimulating hormone (TSH) and iron, when in fact any hormonal imbalance can cause hair loss. There are also several other vitamins and minerals that are very important for hair growth, and deficiencies and imbalances in many of these can cause telogen effluvium or exacerbate androgenetic alopecia. For example, too much copper, a common excess we see in blood tests, contributes to poor quality hair and hair growth.
FREEDOMclinic Monitored Hair Loss Treatment Program (MHTP), or Head First
FREEDOMclinic offers a complete monitored hair loss treatment program designed specifically for your situation. This program provides our patients with a more comprehensive hair loss treatment program and a detailed analysis of the ongoing effectiveness of their hair loss treatments. This program offers you the best possible outcomes using the most advanced treatment modalities available today, because it is designed and based on exactly what your hair needs. It's the only one of its kind and includes:
An initial case history and microscopic examination of your hair and scalp
Blood Tests and/or Hair Mineral Analysis if required
6 Months treatment program including in clinic treatments, at home regimen, and appropriate supplements based on the results of your analyses.
A monthly follow up and analysis to check the progress of your treatments
A final analysis and assessment, and on-going support
This treatment program can be combined with other treatments such as SMP to provide the best possible results. If you use fibres, they can still be used while going through the program.
Hormonal Related Hair Loss
Any hormone imbalance can cause or exacerbate hair loss. Determining if a hormone imbalance is contributing to your hair loss is done through blood tests. The Trichologist at FREEDOMclinic can help you determine which hormones you should check in order to understand if hormones are contributing to your hair loss. If an imbalance is discovered, patients are usually recommended to a Physician or Endocrinologist to rectify the problem.
Hair, Skin, And Scalp Concerns? FREEDOMclinic Has The Solutions