Skip to Content
Hair Loss Treatments for Toronto-Area Men and Women
Hair loss is a growing concern for the majority of the population. While it's predicted that 4 out of 5 men will deal with some form of hereditary baldness within their lifetime, women are also susceptible to hair thinning and some forms of alopecia.
While these conditions are usually hereditary, it's possible to stabilize or delay their effects with the right type of hair loss treatment. In our 40+ years of experience, we've discovered that there isn't one miracle cure that prevents all hair loss: therefore, we offer several hair loss treatment options for all of your hair loss and trichology concerns, ranging from low-level laser therapy to topical solutions monitored hair loss treatment programs.
For those who prefer to treat their hair in the comfort of their home, Freedom Clinic provides a wide range of home use hair loss treatments via our online store at www.TheFreedomStore.ca. Online store purchasers can call our clinic for unlimited support on any of the hair loss products that we sell.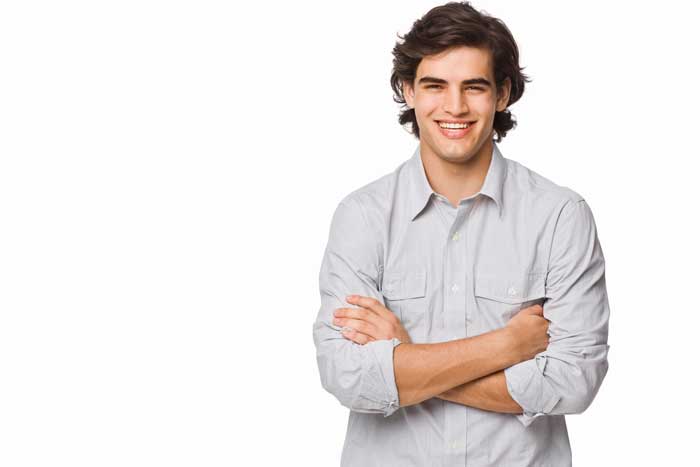 Low-Level Laser Therapy (LLLT) for Hair Loss
Several studies have indicated that low-level laser therapy (LLLT) has effectively treated hair loss, and many clinics now offer this method of treatment in-house. LLLT typically involves three clinic visits per week for a duration of approximately six months. After this initial treatment schedule, additional treatments may be necessary to help you achieve your desired results.
Since this can be an expensive process, there are now ways to apply LLLT conveniently at home, including the HairMax Devices ®, iGrow System®, and Theradome™. All three of these devices are approved by Health Canada and the FDA to regrow hair in both men and women and are available to purchase through our online store or in our clinic.
Topical Hair Loss Solutions
Some topical hair loss treatments may be used to improve the condition of your hair, your scalp, and even your hair follicles, in order to provide the basis for healthy, natural hair growth in men and women. Although there are many products out there that claim to have the ability to regrow hair, the only ingredient in a topical solution that has been clinically proven to grow hair back is Minoxidil.
However, an additional exception to this is Bioscal®. Clinically tested and developed at the University of Helsinki, Finland, Bioscal® is a hair and scalp therapy program that has been shown to increase hair health and growth by deep cleansing the hair follicles of sebum, which can block the growth of hair. Be sure to view our Trichology page to learn about more treatments and products that can help you maintain a clean and healthy scalp.
Freedom Clinic Monitored Hair Loss Treatment Program (MHTP)
Freedom Clinic offers a complete monitored hair loss treatment program (MHTP) to provide our patients with a more complete hair loss treatment program and detailed analysis of the ongoing effectiveness of their hair loss treatments. It's the only one of its kind. It includes:
An initial case history and microscopic analysis of your hair and scalp
A monthly analysis using a combination of test results and photos
A number of required treatment therapies in order to provide the best possible results from your hair loss treatment
A final analysis and assessment
This program provides your best possible results using the most advanced treatment modalities available today.
Establish a Healthy Hair Hygiene Program with a Consultation
Genetics and your individual lifestyle play a large role in your hair health. Establishing a healthy hair hygiene program with recommended hair care products can also help you maintain your hair's density and promote a more active hair growth cycle.
To learn more about Freedom Clinic's various hair loss treatments in Toronto, contact us. We're always available to answer your questions, and address any concerns you may have in-between hair loss treatment sessions at our clinic.
Hair, Skin, And Scalp Concerns? Freedom Clinic Has The Solutions