Skip to Content
HairSkeen Non-Surgical Hair Replacement
HairSkeen in Toronto, Canada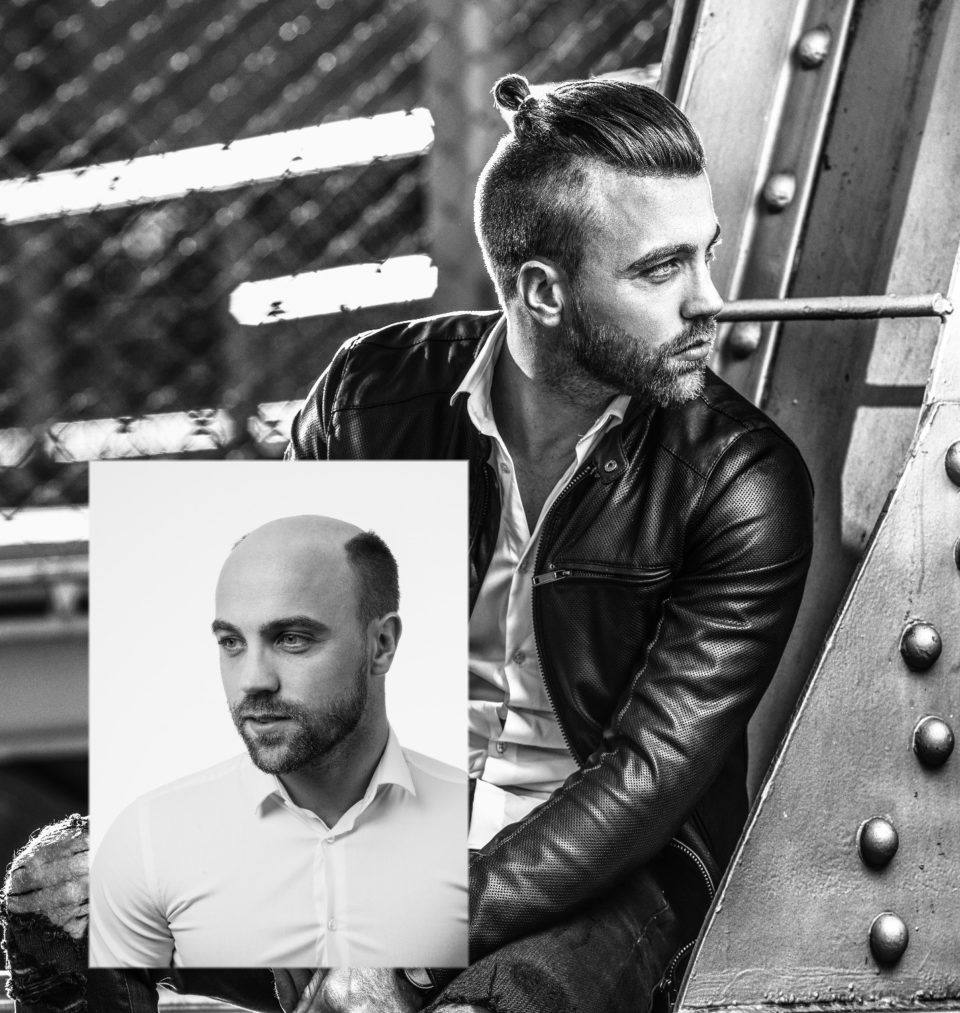 HairSkeen Certified Clinic
Modern hair systems have come a long way from the traditional hairpieces of old. Extremely fine materials and construction methods, advances in attachment methods, new types of synthetics, and advances in the processing of human hair have all contributed to a final result that is indistinguishable from your living, growing hair.
HairSkeen features modern technologies that help ensure the best quality hair systems available.
* A 5 point hair quality control system that ensures only the best quality human hair is used for HairSkeen Hair Systems.
* A unique hair insertion process that helps preserve the quality of the human hair throughout the production process.
* HairSkeen utilizes advanced hair insertion techniques that improve the durability yet maintain the scalp-like appearance and natural results.
HairSkeen Non-Surgical Hair Replacement offers the freedom to perform the most advanced cutting and styling techniques available today.
HairSkeen Hair Systems feature the latest technologies to provide the most natural results.
HairSkeen Styles
With HairSkeen, just about any hairstyle is possible. Below features some of the more advanced styles capable by our staff of highly trained stylists and technicians. All of the below models are using HairSkeen Hair Systems.
To find out if you qualify for hairSkeen, please contact us to book a free consultation and assessment.
Hair, Skin, And Scalp Concerns? FREEDOMclinic Has The Solutions