Skip to Content
Skin Rejuvenation Facials
Advanced Skin Rejuvenation Techniques
Freedom Clinic offers several advanced procedures for skin rejuvenation. Your optimal solution can be determined in a free, no obligation consultation. We offer micro-needling, micro-dermabrasion, dermaplaning, chemical peels, photo skin rejuvenation, eyelash lift and tint, and facials.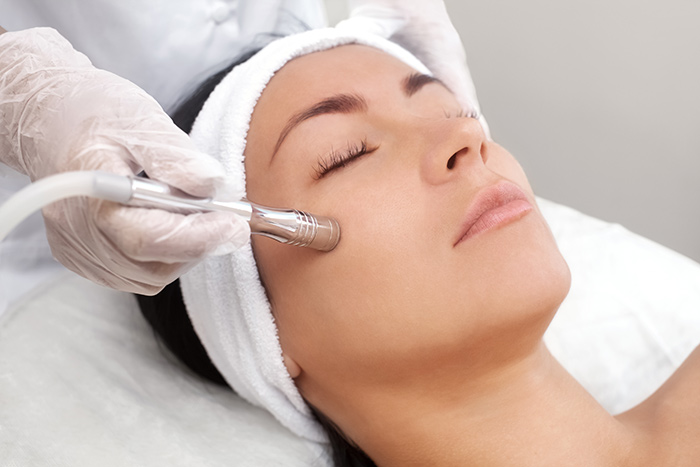 Microdermabrasion and Photo-Resurfacing
Microdermabrasion
This is an effective, non-invasive procedure used to resurface the skin. The technique gently and deeply exfoliates, promoting the formation of new skin cells and natural collagen for smoother, clearer skin. All Microdermabrasions are combined with elements of the above facials in order to treat specific skin conditions. They also help to correct:
Rough skin texture
Shallow scarring
Uneven pigmentation & Aging Spots
Acne conditions, Whiteheads and blackheads
Stretch marks
Photo Resurfacing
A photo-facial treatment using intense pulsed light (IPL) deeply penetrates the skin, clearing acne, aging spots, unwanted hair, rosacea, and spider veins by breaking up pigmented cells on and below the surface. Treatments can be focused to treat a specific problem, or used as a general skin maintenance, which can smooth and even out skin tones, leaving you looking and feeling younger. This treatment can also be used on other areas of the body.
Advanced Skin Rejuvenation
This treatment combines the best of microdermabrasion, photo-resurfacing, and the facial techniques that are best suited to your needs. The photo facial deeply penetrates the skin, restoring, smoothing, and equalizing skin tone, while microdermabrasion exfoliates, stimulates, and regenerates
Derma-Planing
This simple, non-invasive treatment gently removes dead skin and hair from the surface of the face. It is painless, fast, and an easy way to stimulate rejuvenation of the skin, leaving it soft and smooth in a matter of minutes.
Chemical Peels
Chemical peels address specific skin issues and types. They remove the upper layer of the epidermis to reveal the fresh, healthy skin below. This will further stimulate rejuvenation of the skin overall.
Eyelashes
An eyelash lift and tint combines 2 simple procedures to restore your eyelashes' fullness, producing noticeable results.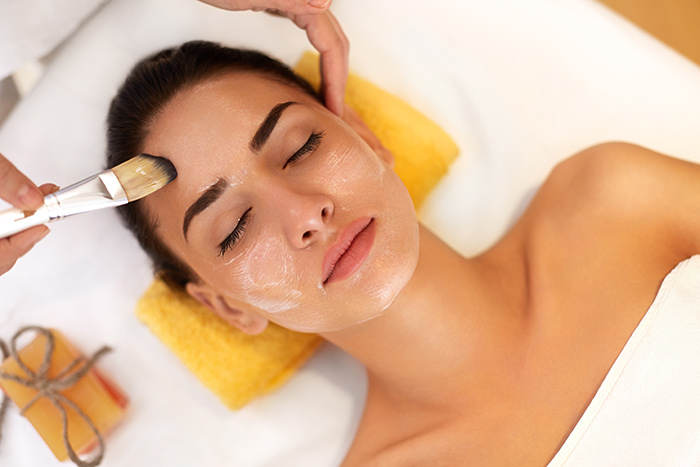 SkinCeuticals Specific Facial Treatments
When combined with appropriate home care, SkinCeuticals professional facials offer significant improvement in the health and appearance of skin. SkinCeuticals facial treatments are designed for specific skin types and conditions and are customized to treat the full spectrum of skin concerns, including acne, aging, discoloration, rosacea, and more. Book a free assessment with our medical esthetician to discover what SkinCeuticals can do for you.
Acne Control
This treatment provides a multi-modal approach to help manage the complex conditions of acne-prone skin, including excess oil, uneven texture, comedones, redness, and post-inflammatory discolourations. Skin clarifying and calming technologies are combined to help improve the appearance of surface lesions, minimize redness, and reduce discomfort associated with acne-prone skin.
Conditions Treated: Acne, and Fine Lines/Wrinkles
Corrective Nourishing Treatment
This treatment restores and maintains lost hydration to lackluster skin experiencing dryness, dehydration lines, rough texture, and slower cellular turnover. Combined with dual-function exfoliation that resurfaces and rehydrates skin simultaneously, this treatment will leave skin nourished, rehydrated, smooth, and radiant.
Conditions Treated: Dry & Dehydrated Skin, Rosacea, and Sensitive Skin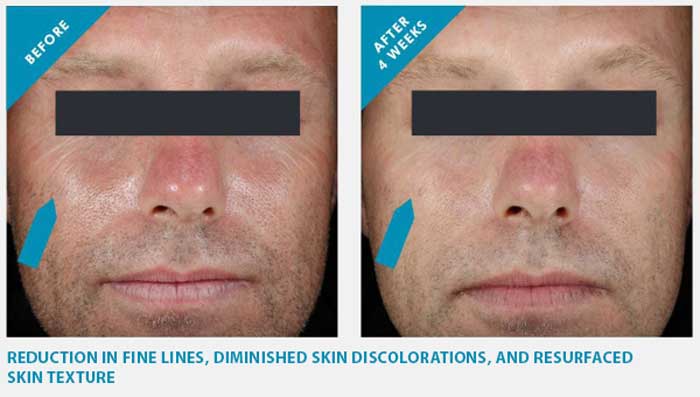 Anti-Aging
This treatment is specifically designed to help restore radiance and brightness to dull, lackluster skin experiencing dryness, mild discolouration, and rough texture. Combined with layered exfoliation and protective antioxidants, this treatment will leave skin looking brighter, more radiant, and refreshed.
Conditions Treated: Hyper-pigmentation, Laxity, and Fine Lines/Wrinkles
*Individual results may vary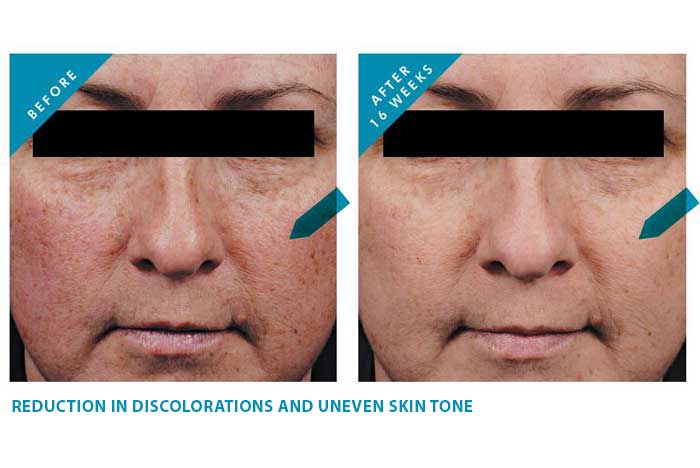 Discolouration Corrective Treatment
Combining advanced discolouration technology with highly specified methods of exfoliation, this treatment helps manage the appearance of discolouration to achieve smoother, brighter skin with more uniform skin tone.
Conditions Treated: Fine Lines/Wrinkles and Hyper-pigmentation
Radiance and Brightening
This treatment is designed to help restore radiance and brightness to dull, lackluster skin experiencing dryness, mild discolouration, and rough texture.
Conditions Treated: Fine Lines/Wrinkles, Laxity, Fine Lines/Wrinkles, and Hyper-pigmentation
*Individual results may vary
Hair, Skin, And Scalp Concerns? Freedom Clinic Has The Solutions