Skip to Content
At FREEDOMclinic we offer a variety of different facials and procedures to help treat your skin concerns. Before every facial we offer a free, no obligation consultation & skin analysis. During our consultations we teach you about your skin, and help you find the treatments that will put you in the skin of your dreams! During all of our facials use SkinCeuticals advanced skin care products, customized to your specific skin type & concern.
Pricing
FREEDOM Anti-Aging Facial – $100.00
FREEDOM Express Facial – $40.00
FREEDOM Facial – $130.00
Skin Rejuevenation – $150.00
Micro Dermabrasion – $120.00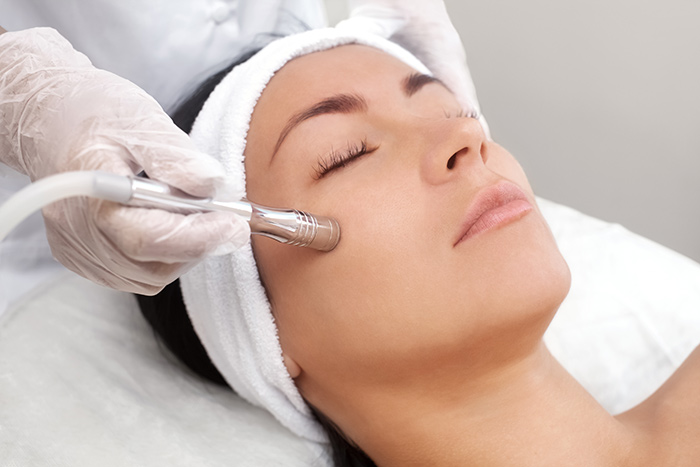 SKIN REJUVENATION FACIAL
MICRODERMABRASION & IPL PHOTO RESURFACING
Our Skin Rejuvenation Facial uses a combination of microdermabrasion + IPL Photo Resurfacing to exfoliate the top layer of the skin and work in the deeper layers of the skin to treat different skin concerns! Microdermabrasion uses diamond tips with suction to exfoliate, clean pores, even rough texture & lighten pigmentation marks. IPL uses non ablative light therapy to treat in the deeper layers of the skin, stimulating collagen production and cellular turnover, and inhibiting melanin production!
Our Skin Rejuvenation Facial can be used to treat:
Acne scarring
Hyperpigmentation/ Age Spots
Rough/Uneven Texture
Aging Skin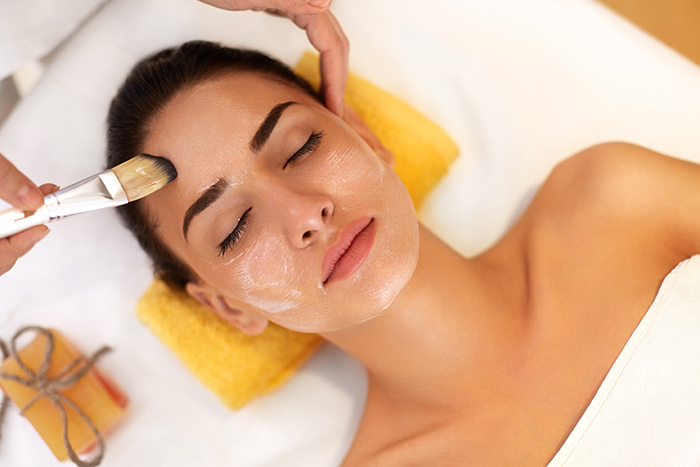 THE FREEDOM FACIAL
Our 100% Customized facial
Facial Customization is important when treating different skin types & concerns. Our Freedom Facial is a 100% customized facial.
During this facial we analyze your skin and figure out what your skins needs are, and what your goals are. We can choose between Microdermabrasion, Dermaplaning, and combine this with an appropriate modality. These include Ultrasonic Blade, which uses high frequency mechanical vibration waves to help sirums penetrate deeper into the skin; the RF/EMS instrument, which uses Electrical Muscle Stimulation to improve skin elasticity and collagen production; Mesoporation, which is transdermal skin delivery; Electroporation, which transports Hyaluronic Acid deeper in the skin. We finish off using LED light therapy & a combination of penetrative hand held devices to aid in product penetration!
Our Freedom Facial Can be used on and to treat almost every skin type or concern!
FREEDOM EXPRESS FACIAL
30 MIN CUSTOMIZED EXPRESS FACIAL
On the go but want a glow? Our Freedom Express Facial is the perfect half hour mini facial. Like our FREEDOM Facial, this express facial is customized to your specific skin type and concerns! Whether you want a quick facial cleansing or an quick in depth facial, this facial is perfect for any skin care lover with little time!
FREEDOM FACELIFT
ANTI-AGING FACIAL
This facial is the closest thing to a face lift without any downtime! This facial includes a thorough cleansing followed by a chemical peel. A deep treatment using our RF/EMS handheld tightens muscles, stimulates collagen production, and uses red LED light therapy to aid in product penetration! Finish off by moisturizing the skin using premium Skinceuticals anti-aging products. The focus is on targeting the causes of premature aging and hydrating and plumping the skin.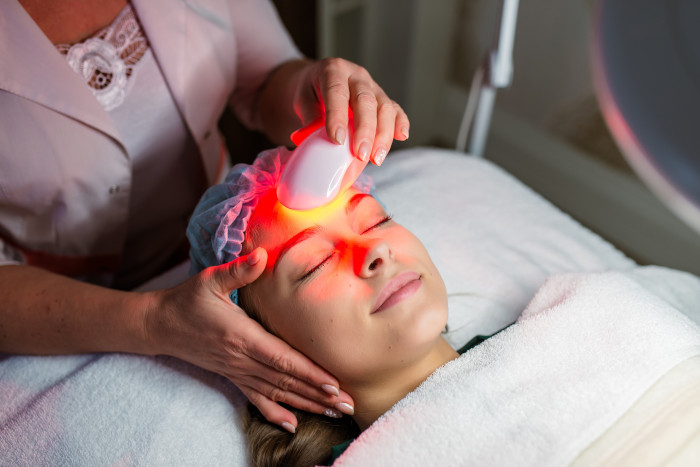 SkinCeuticals Specific Facial Treatments
When combined with appropriate home care, SkinCeuticals professional products offer significant improvement in the health and appearance of skin. SkinCeuticals facial treatments are designed for specific skin types and conditions and are customized to treat the full spectrum of skin concerns, including acne, aging, discolouration, rosacea, and more. Book a free assessment with our medical aesthetician to discover what SkinCeuticals can do for you.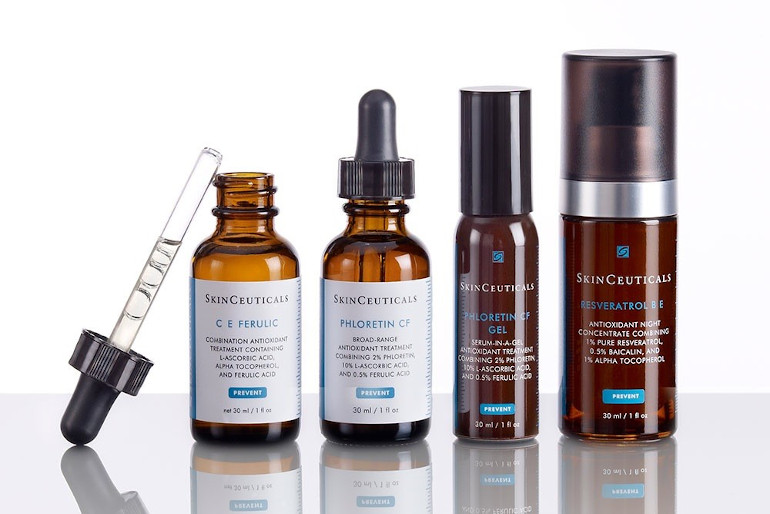 ACNE CONTROL
This treatment provides a multi-modal approach to help manage the complex conditions of acne-prone skin, including excess oil, uneven texture, comedones, redness, and post-inflammatory discolourations. Skin clarifying and calming technologies are combined to help improve the appearance of surface lesions, minimize redness, and reduce discomfort associated with acne-prone skin.
Conditions Treated: Acne, and Fine Lines/Wrinkles
CORRECTIVE NOURISHING TREATMENT
This treatment restores and maintains lost hydration to lackluster skin experiencing dryness, dehydration lines, rough texture, and slower cellular turnover. Combined with dual-function exfoliation that resurfaces and rehydrates skin simultaneously, this treatment will leave skin nourished, rehydrated, smooth, and radiant.
Conditions Treated: Dry & Dehydrated Skin, Rosacea, and Sensitive Skin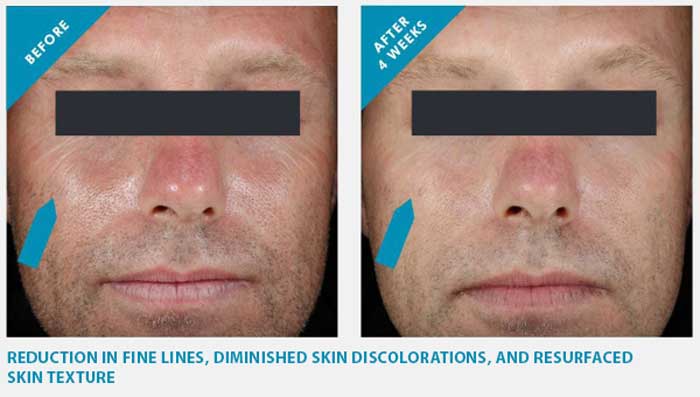 Anti-Aging
This treatment is specifically designed to help restore radiance and brightness to dull, lackluster skin experiencing dryness, mild discolouration, and rough texture. Combined with layered exfoliation and protective antioxidants, this treatment will leave skin looking brighter, more radiant, and refreshed.
Conditions Treated: Hyper-pigmentation, Laxity, and Fine Lines/Wrinkles
*Individual results may vary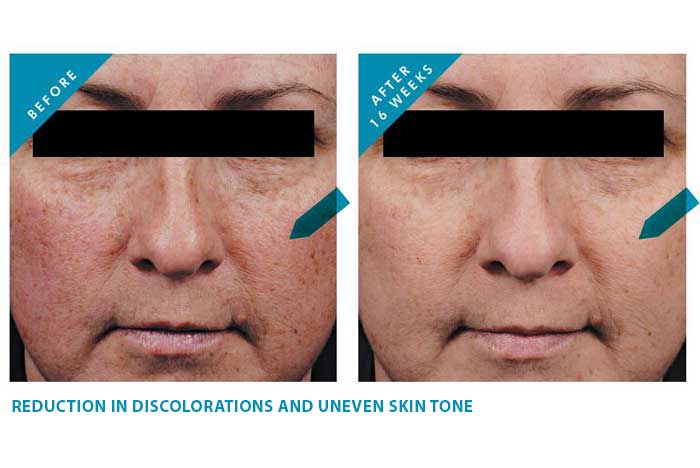 Discolouration Corrective Treatment
Combining advanced discolouration technology with highly specified methods of exfoliation, this treatment helps manage the appearance of discolouration to achieve smoother, brighter skin with more uniform skin tone.
Conditions Treated: Fine Lines/Wrinkles and Hyper-pigmentation
Radiance and Brightening
This treatment is designed to help restore radiance and brightness to dull, lackluster skin experiencing dryness, mild discolouration, and rough texture.
Conditions Treated: Fine Lines/Wrinkles, Laxity, Fine Lines/Wrinkles, and Hyper-pigmentation
*Individual results may vary
Hair, Skin, And Scalp Concerns? FREEDOMclinic Has The Solutions